Advanced Settings¶
Configuration File Location¶
In some kiosk scenarios, the default file location for the Configuration Files may be inaccessible due to permissions. In Advanced Settings you can select an alternate location for the configuration files. We do not recommend changing this location except to avoid permissions issues.
In most cases these settings should not be changed.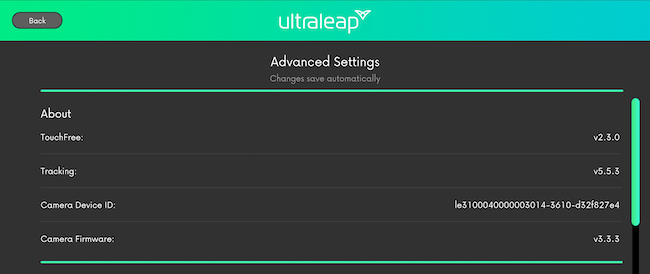 Note
If you select an alternate location, TouchFree Service may not be able to read or edit the config files unless it is launched in Administrator mode.